Unipart Rail addresses the challenges of the rail industry across the asset lifecycle by delivering performance improvement to our partners through technology and supply chain solutions, impacting positively on carbon, cost and delivery.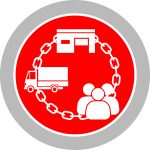 At the heart of your success is your supply chain. Reputation, revenue and profit all rely on your ability to deliver for your customers. That's why we commit so much time, energy and investment into creating the strongest most resilient and most successful supply chains in the industry, and delivering performance improvement for our customers.
For more than 20 years we've partnered many of the best known names in world rail to carefully manage material availability, create bespoke designed solutions and to deliver highly valued rail industry support. Reputation, revenue and profit guaranteed through our expert supply chain solutions and new technologies.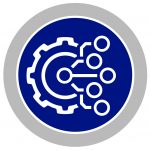 Technology & Product Solutions
A wealth of world class rail products and technologies across infrastructure, signalling, rolling stock and train operations. High quality, industry compliant rail products delivered where you need them when you need them and in the format required.
Products that help you get the job done punctually, professionally and profitably, and to improve the performance of your assets. From new parts manufactured in house, to the servicing and overhaul of rail equipment, to third party products supplied and serviced alongside our supply chain partners, we've all you need.
Latest News from the Unipart Rail Group of Companies
When Storm Babet caused massive disruption across the country in October 2023, flooding near Derby meant that 32 points machines were rendered inoperable due to
Unipart Rail Australia recently moved out of the Logistics site in Wetherill Park, to a dedicated warehouse and office facility in Holker Street, Silverwater. This
At a special ceremony on 27th September, Unipart marked 35 years of Mark In Action (MIA) – our recognition of Unipart colleagues who have delivered