Unipart Rail addresses the challenges of the rail industry across the asset life cycle.
We work collaboratively with our partners to deliver technology and supply chain solutions that improve performance, reduce risk and optimise cost.
We're part of Unipart Group, a global business that brings together manufacturing, logistics and consultancy in a set of products and services that create imaginative solutions for its customers.
Our holistic approach to rail and work across infrastructure, signalling and rolling stock sees us working with Operators, ROSCOs, Infrastructure Owners and Contractors with our supply chain services a key component in their customer delivery.
At the heart of our business is a set of core principles. Ethical fundamentals that cover safety, corporate responsibility, employee engagement, and our unique Unipart Way.
Principles that together mean you can be absolutely confident in Unipart Rail and the many ways we serve the world's railways.

Train and freight operators, train builders, maintainers and rolling stock leasing companies the world over benefit from our rolling stock products, components and supply chain efficiencies.
Using us a single source supplier for all refurbishment and maintenance rail components and products means you both reduce deliveries and simplify order processing. We can also provide kits of equipment so that all job materials arrive on one pallet.
Aligning materials delivery with work programmes, organising off site buffer stocks and accurately forecasting future demand patterns also makes sure you always get to products you need, when you need them.
Traction and Rolling Stock (T&RS) product availability includes interior and exterior components, consumable components, heavy engineering and workshop products.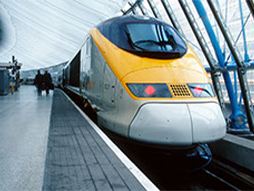 Eurostar
Re-usable kitting solution
Eurostar required a solution for the supply
of materials that would reduce time,
procurement activities and storage optimisation. Unipart Rails re-useable kitting system
significantly reduced the time taken to
complete the overhaul operation.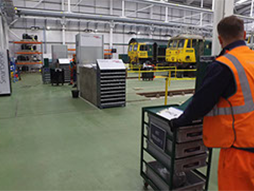 Freightliner approached Unipart Rail as
they were opening a new depot and were
looking for an innovative solution that would support their maintenance activities.
Unipart Rail's SmartServe solution provides a flexible and scalable solution that can be
fine-tuned to customer requirements.
Freightliner
SmartServe Solution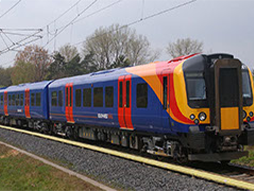 Unipart Rail's World Class depot stores
facility was operational in less than 3 months, delivering fantastic results including 98%
stock accuracy, 97% availability and 50% reduction in defects.
Northern Rail
Depot Stores Management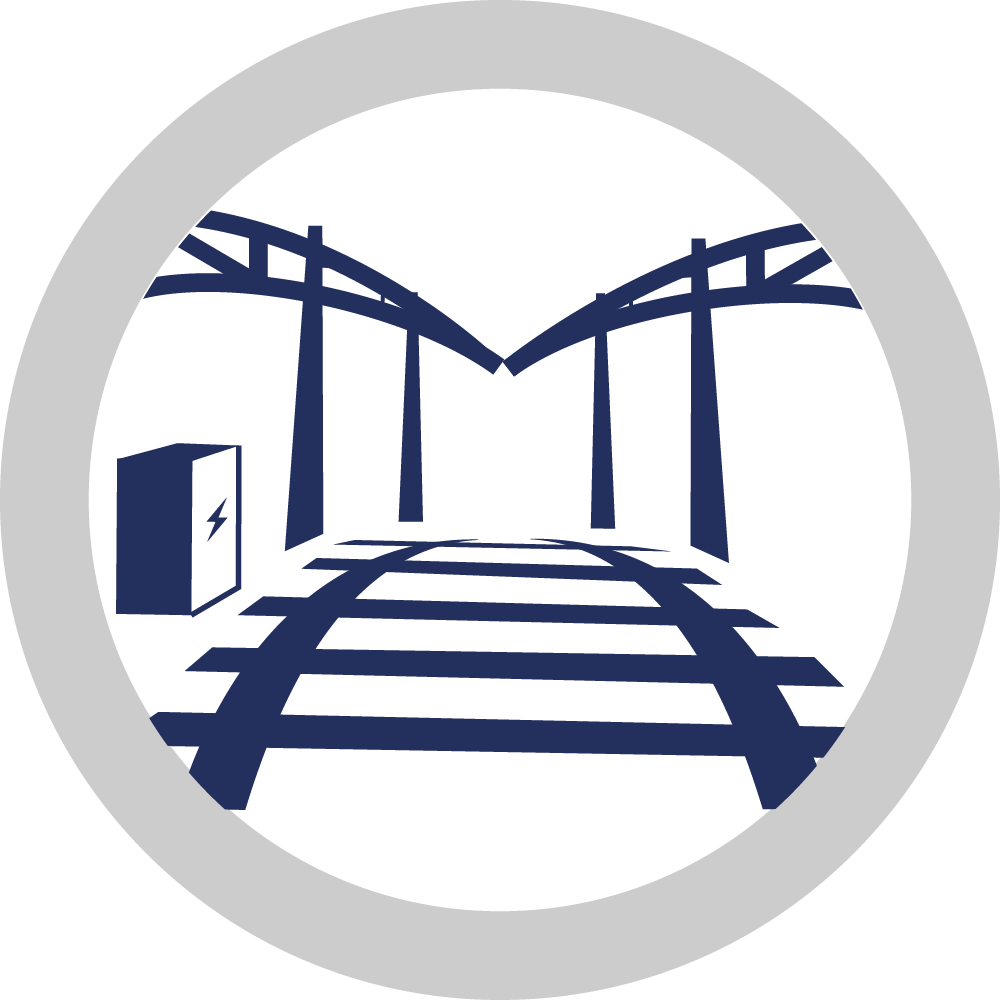 Whether you are a rail Infrastructure owner, operator or contractor you can rely on us for a lock tight supply chain that delivers the rail infrastructure products you need.
Extensive experience in all rail infrastructure disciplines including P-way, Overhead line, Cable and Power Supply means that we know exactly what it takes to get the job done.
A keen understanding of the regulatory environment and the high standards required with a strong emphasis on safety means we can help you deliver to your customers confident in the knowledge that you're always fulfilling your legal obligations.
The kind of innovative, creative, compliant thinking that helps us find fresh answers to the most complex of customer questions. For example the OLE Assembly and Logistics, or the Off-site Factory for Level Crossings. Both cut trackside complexity and installation time as well as minimising stocking and requirements for trackside stores.
Our service centres coordinate repair and overhaul services, infrastructure products, off-site prefabrication and assembly for infrastructure projects
Did you know that our capabilities are supported with a number of subsidiary companies? Samuel James Engineering for example who provide LV switchgear and control gear systems or Instrumentel, suppliers of condition based maintenance technology.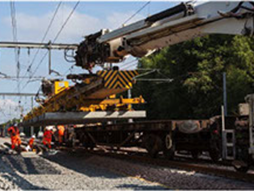 Network Rail
Partnering Renewals
During the Wigan to Preston Blockade,
Unipart Rail's procurement and supplier management skills, meant that all
materials were procured, and made
available at the right places, at the
right time.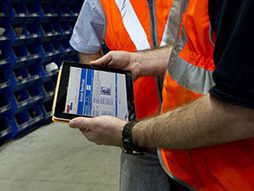 Unipart Rail reduced Balfour Beatty's
stockholding by 95% and stock value by over £140,000 within a year, with availability and performance increasing at the same time.
Balfour Beatty
Remote Warehouse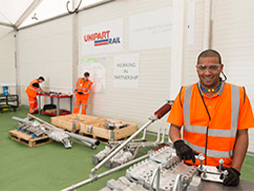 Unipart Rail developed a 'one-stop shop'
solution for The Staffordshire Alliance
to solve the problems they faced when
fabricating and storing complex
overhead line equipment.
Staffordshire Alliance
Offsite Factory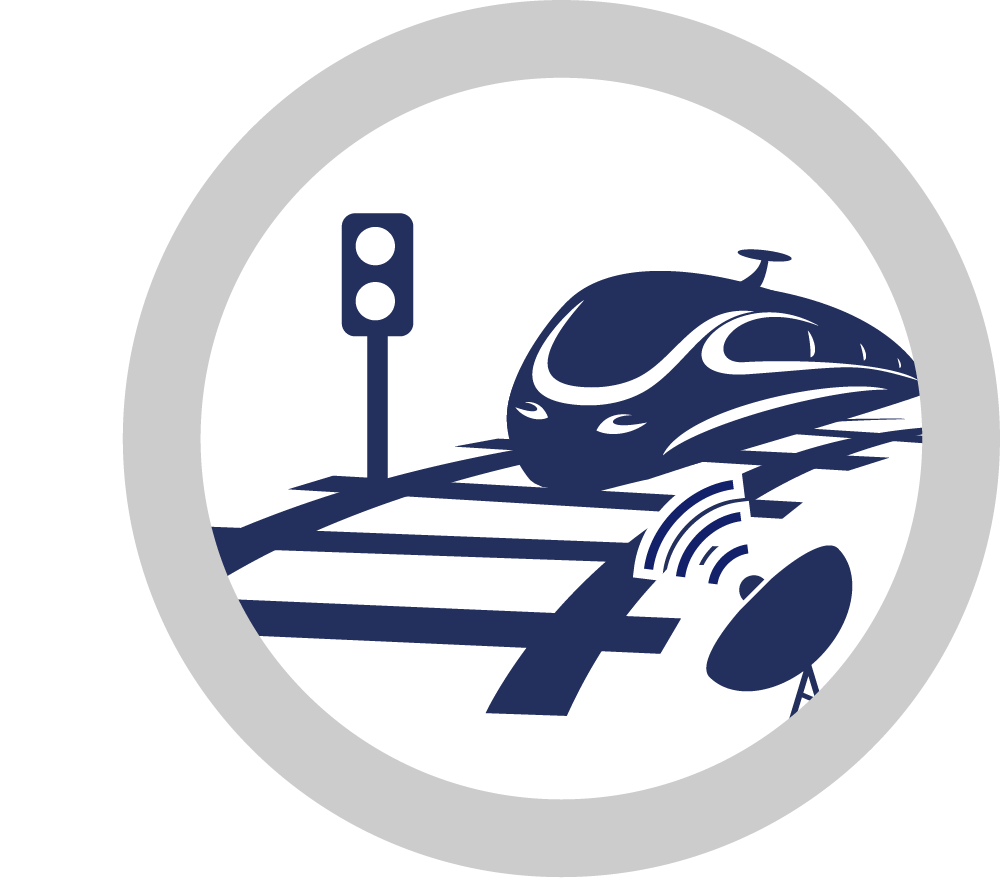 Signalling and Traffic Management
For signalling and traffic management we offer consultancy, design, manufacture and the supply of signalling products. All that plus installation of signalling equipment and delivery of signalling projects.
Unipart Dorman take care of design and manufacture of innovative Rail and Traffic Management products. Extensive product ranges available throughout the UK and in more than 30 other countries. Products include a complete range of LED signals and solutions for all aspects of Railway Signalling, Traffic Management solutions, Hazard Warning lamps and Vehicle Activated Signs.
Through our subsidiary Park Signalling, we provide a range of performance enhancing and life extending services and products for signalling systems. Park Signalling covers the life cycle of signalling systems spanning design and development, application engineering, prototype manufacture, repair and consultancy.
Our service centres provide repair and overhaul services for signalling equipment as well as assembly and pre installation testing services for signalling equipment such as Location Cases and REBs. We also provide supply chain solutions to the leading OEMs and contractors to help them deliver signalling projects on time and to budget.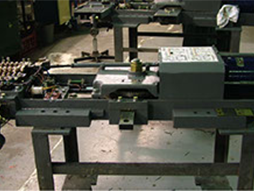 Network Rail
Point Machine Refurbishment
The partnership approach to the point-
machine repair process has achieved a
cost-saving for Network Rail of £750,000
against the purchase of new machines,
an overall saving of 50%.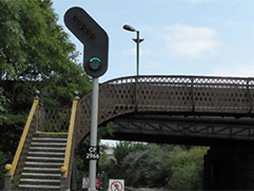 Unipart Dorman lightweight signals now
are designated 'self-cleaning' and require
no visits for signals in locations where
they are exposed to free falling rain.
It is estimated that this will reduce
maintenance costs by over £4,061,000
over the life of the signals.
Zero Maintenance
Signalling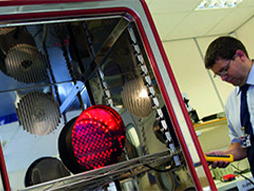 Unipart Rail mobilised its Innovation
Centres of Excellence to develop a
complete new WigWag which not only
had much higher luminous intensity,
but also an improved 'tilt' mechanism
for local adjustment.