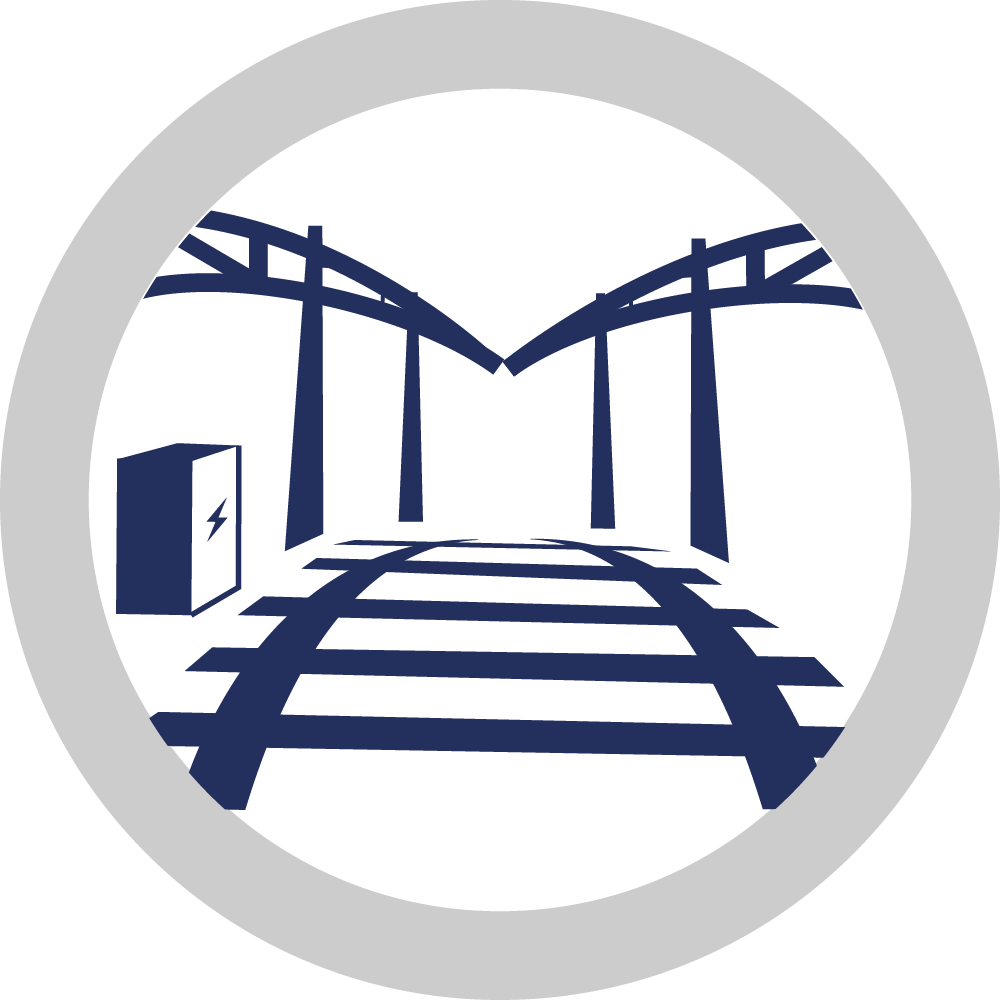 Speedy, Safe, Cost Effective Contractor Solutions
When it comes to rail infrastructure it's the Contractors job to deliver to spec within tight deadlines. Often with limited track possession time or project time phases. Always within budget. And always with safety an absolute priority.
Whether it's maintenance, renewals, enhancements or a major greenfield project, effective and efficient supply chain operations play a major role in mitigating risks and making sure projects are always delivered safely, profitably and on time.
Contractor Focused Supply Chain Efficiencies
Our work with contractors has identified many opportunities to make improvements to the supply chain and materials management – to mitigate project risk, improve operational performance and optimise costs. Just some of the benefits an improved supply chain delivers include:
Challenges such as how to:
Why you should use Unipart Rail?
Every project is different. Unipart Rail's collaborative innovation provides contractors with the quality materials and services you need when and where they are needed – all delivered and configured in flexible, customised solutions that save time, reduce project risks and optimise costs.
Product and technological innovation that contractors use themselves and deliver to their clients. Improved point of use materials availability that reduces inventory costs.
Unipart Rail's service is underpinned by significant investment in processes, systems and a team specialising in new product development, customer service, supplier management and engineering. Our dedicated engineering team ensures supplied products are safe and meet both standards and legislative requirements.
Our continual innovation and investment in people and systems sees us lead in the development of the Condition Based Supply Chain to deliver new freight fleet management efficiencies.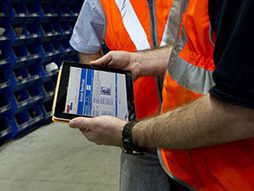 Balfour Beatty
Remote Warehouse
Unipart Rail reduced Balfour Beatty's
stockholding by 95% and stock value
by over £140,000 within a year, with
availability and performance increasing
at the same time.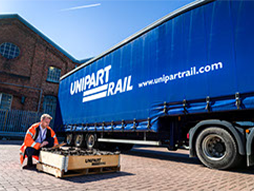 The Unipart Rail team went the Extra Mile
for VolkerRail, providing them with a continuous supply of materials and full support during a Christmas 'blockade'.
VolkerRail
Supply Chain Services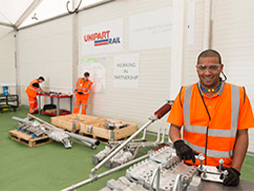 Unipart Rail developed a 'one stop shop'
solution for The Staffordshire Alliance to
solve the problems they faced when fabricating and storing complex overhead line equipment.
Staffordshire Alliance
Offsite Factory