A global business, Unipart Rail delivers rail technology and supply chain solutions that improve performance, reduce risk and optimise cost.
Our international presence sees us work with customers in Europe, the Middle East and Africa, North America, Asia Pacific and Australia.
In Europe we have a long established business in the UK and work with rail companies across the continent. Customers include Network Rail, London Underground, a host of operating companies, train leasing companies and the leading contractors, OEMs and train builders, as well as our Joint Venture with Lucchini – LUR.
In North America, we have a have long established signalling and traffic management business – Unipart Dorman, and are broadening our business across technology and supply chain solutions working with transit authorities, train builders and maintainers, freight operators and OEMS.
The acquisition of Westcode Inc supports Unipart Rail's growth and acquisition strategy in targeting both overseas markets and customers through companies which complement the current products and service portfolio. Westcode's reputation for providing quality products and services into the Rail industry perfectly aligns with Unipart Rail's vision.
In the Middle East, our joint venture with Arabian Railway Company – Unipart Rail ARC is ideally positioned to support growth in Saudi Arabia, whilst we also seek further business opportunities across the region.
In Australia, our client roster includes the likes of Yarra Trams, Sydney Trains and Metro Trains Melbourne. In a world class joint venture maintaining half of Sydney Trains' fleet, UGL Unipart combines UGL's intimate knowledge of Sydney's passenger rolling stock and Unipart Rail's international logistic and supply chain expertise to maximise rolling stock assets.
Our International Customers & Partners
International Case Studies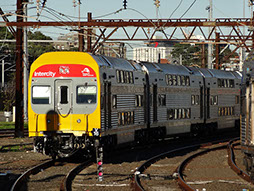 UGL Mainitrain
Supply Chain Diagnostic
Unipart Rail's Expert Practitioners
worked with the UGL Maintrain team, following a
structured methodology to complete a
detailed diagnostic across the supply chain operations at the Sydney facility.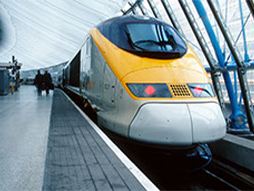 Eurostar required a solution for the supply
of materials that would reduce time, procurement activities and storage optimisation. Unipart Rail's kitting system significantly reduced the
time taken to complete the overhaul operation.
Eurostar
Re-usable kitting solution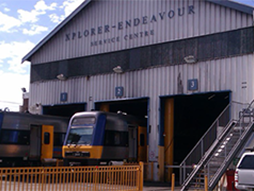 Sydney Trains engaged Unipart Rail to
undertake a diagnostic study at their light maintenance depot stores operations.
Results included costs savings of 20% and increased material availability to 98%.
Sydney Trains
Supply Chain Diagnostic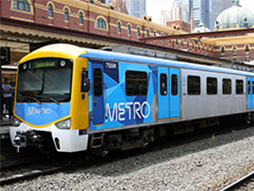 Metro Trains Melbourne PTY Ltd approached Unipart Rail's Expert practitioners to complete a detailed diagnostic across their total supply chain, using their structured and standardised approach
MTM
Supply Chain Diagnostic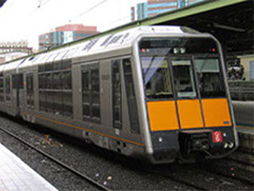 Strathfield Managed Service
Supply Chain Diagnostic

The Rail equipment Centre identified a business risk with either none or very little capture of skills for the manufacture of products. Unipart Rail were able to reduce the risk from 70% of all products down to 18%.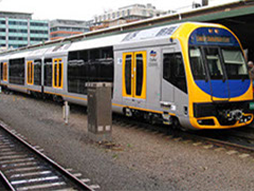 Sydney Trains engaged Unipart Rail
to 
reduce overall lead times. By understanding
each product and the risk associated with
each item, Unipart Rail were able to reduce
the risk from 70% or all products down
to 18%.
Strathfield Managed Service
Order Process