Electrification and
Overhead Line Equipment
Unipart Rail is your performance improvement partner for electrification and OLE projects.
Construction and Maintenance
Unipart Rail is working in partnership with leading manufacturers of construction and maintenance solutions to the global rail and transit markets.
FuelActiveFuel
Saving Device
The patented FuelActive fuel pickup device is a unique, innovative solution to the problem of fuel contamination in diesel engines.
Condition Based Supply Chain
The Condition Based Supply Chain is our vision for the rail network - a concept involving the seamless management of real-time data and information, combined with multiple data sources to deliver increased operational efficiencies and maintenance savings.
Unipart Rail has developed a complete signalling power product range which includes applications for new installations through to legacy upgrades and SIN 119.
The next generation of Train Protection Warning system. TPWSfour is designed to comply, perform, monitor and integrate.
TrackPan is designed and engineered to protect the environment from contamination caused by spillages and leaks on the rail network.
Why work with Unipart Rail?
We address the challenges of the rail industry across the asset life cycle by working collaboratively with our partners to deliver technology and supply chain solutions that improve performance, reduce risk and optimise cost.
Perhaps it's the fact that we've invested and continue to invest so heavily in people, in systems and infrastructure, the service centres and customer and supplier distribution networks to keep you, efficient and effective.
Maybe it's because of our deep and broad rail sector knowledge. Or that we have an intimate understanding of railway equipment, of compliance, of railway standards and the necessary legal and safety requirements.
It could be because we understand the regulatory environment, the importance of high industry safety standards and can help you deliver to your customers with absolute confidence.
In reality though, it's a combination of all these important, industry essential factors.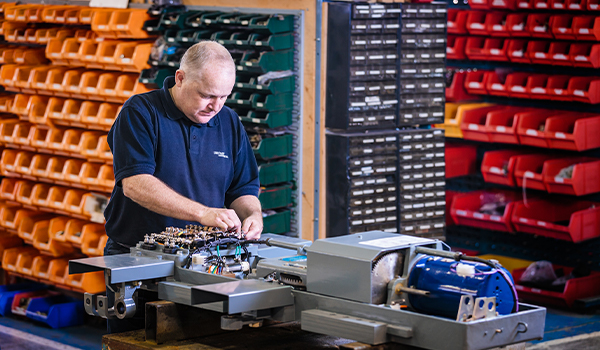 Non-negotiables that see us work in close collaboration with suppliers and customers to deliver the quality and consistency you deserve.
Every component specified correctly. Every component to standard. Every component supported.