Your single source partner for Signalling power solutions
For many years, Unipart Rail has been providing the rail industry with fully assembled signalling location cases and REB's. Manufactured and tested at our production facility in York, our signalling products have gained a reputation for their high quality and performance.
Over recent years, the requirement for signalling power has evolved with the introduction of Class II and the Functional Supply Point – the FSP.
To complement our range of location cases, we have developed a complete signalling power product range, which includes applications for new installations through to legacy upgrades and SIN 119.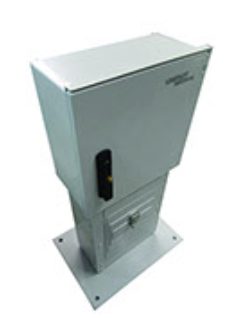 Solar Panel Supply Cabinet