Personal Protection and Sanitising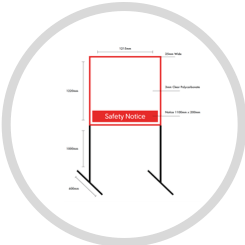 Creates a protective barrier to shield employees and customers from airborne bacteria and ensure that employees and customers maintain a safe distance of 2m from each other at all times.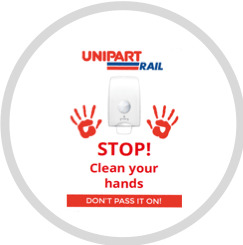 This range of wall mounted and free standing sanitising gel dispensers are a must-have for all business premises. With single or multiple dispensers they can cater for all traffic areas.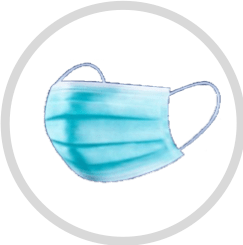 These Type IIR masks are available to order now in boxes of 50 masks.
Nonwoven – 3ply

Hypoallergenic & Latex Free

High Bacterial Filtration Efficiency (≥ 99.5%)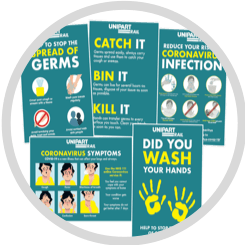 These hygiene best-practice posters are available in Foamex, Dibond, Correx and Stay Flat Banner Material.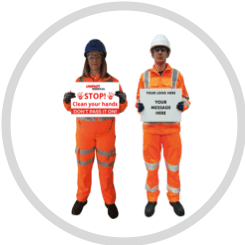 Our Cut-Out Man and Woman signs help to ensure that safety messaging is prominent onsite, thanks to their life-size, free-standing design and distinctive cut-out silhouette.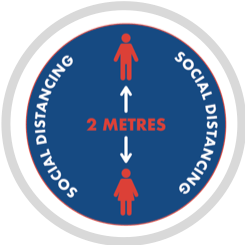 These floor graphics help to promote safe social distancing, as the self-adhesive vinyl finish means that each graphic can be securely affixed to the floor. Distancing will reflect 'current' Government advice.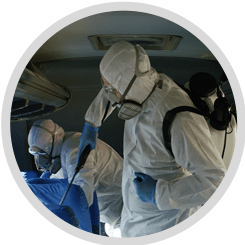 Train/Office/Depot/Warehouse decontamination
Orbis' 24/7 Infection Control service uses a vaporisation treatment that disperses non-toxic, noncorrosive disinfectant into the air killing 99.99% of known viruses, bacteria and fungi including Coronaviruses. 
Our vaporisation gets to work immediately, and once the treatment is complete, the space is free of any pathogens. Because of its speed and far reaching capabilities, the treatment causes minimal disruption and is 10 times faster than traditional cleaning methods.