Unipart Rail and McCulloch have formed an alliance to enable rail track maintenance and construction projects on a worldwide basis to be completed in less time with reduced operational costs by the use of innovative railway component handling and movement equipment.
McCulloch have many years of experience in the development and manufacture of machines that can lift and move multiple sleepers, continuously welded rail (CWR) and rail sections that eliminate manual handling and improve the accuracy and efficiency of installations.
Our Solution
By joining forces, Unipart Rail and McCulloch can provide a complete package including: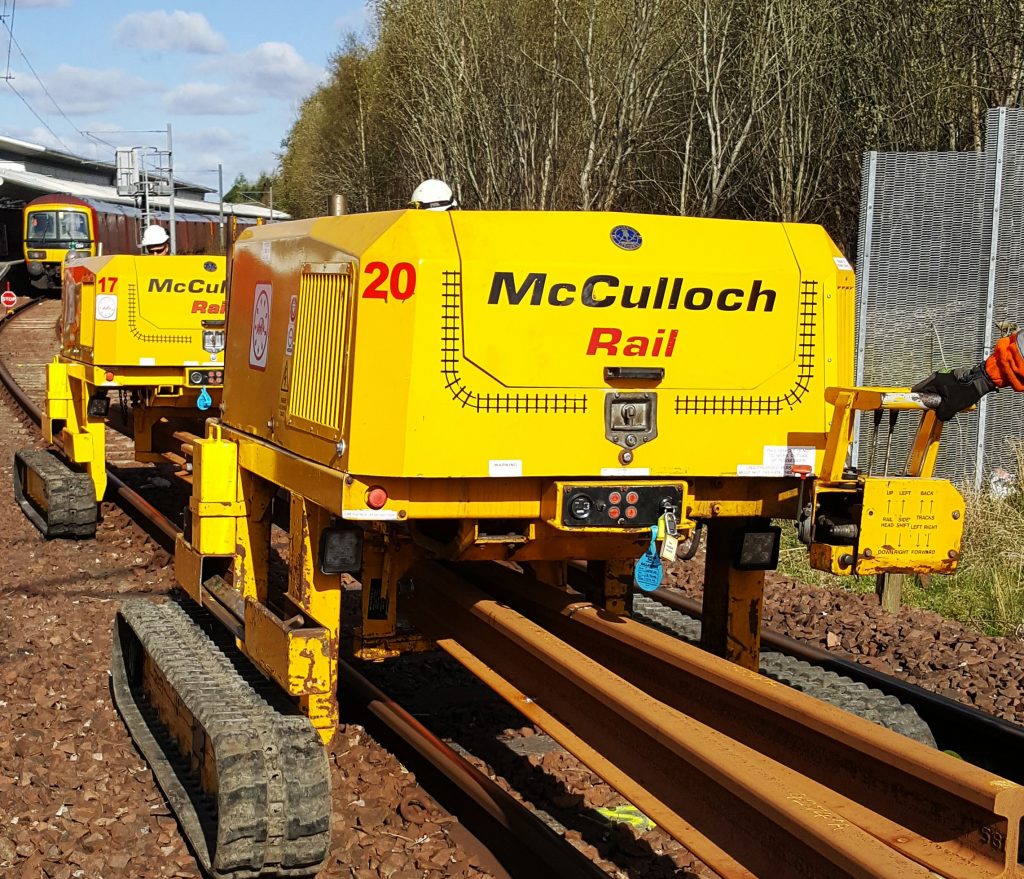 The TRT (Trac Rail Transposer) is a rubber tracked machine suitable for use on rail infrastructures, underground track and light rail networks. The TRT is a compact and easily transportable unit for limited access locations.
The FLASS is a tracked machine that accurately aligns and spaces up to fifteen sleepers per lift. Due to the unique operation of the hydraulic beam, the need for any manual handling, barring, spacing or fine lining is completely eliminated.
The Panel Lifter is a tracked machine that is capable of removing and installing track panels all with different component make up, whether concrete, steel, or wood sleepers, flat bottom or bull head rail up to 18 tonnes.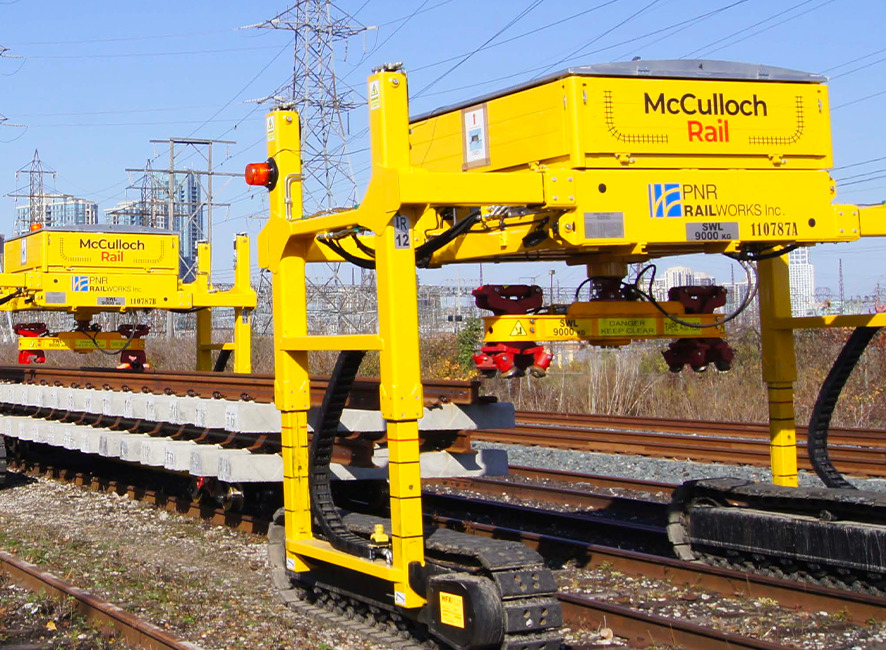 PNR choose McCulloch Panel Lifters
PNR Railworks, Canada's largest and most experienced full service railroad contractor, approached Unipart Rail as they were looking to improve productivity whilst working on the high profile Metrolinx Toronto CANPA Trackworks.
Through the introduction of the McCulloch Panel Lifter System, PNR have seen huge benefits in terms of their productivity and their output has rapidly increased; enabling them to successfully deliver the project for Metrolinx.
1. Introduction to McCulloch Solutions
2. TRT (Trac Rail Transposer)